The WinchRite is excellent. I have a Hanse 37 which has good winches but when I am on my own or shorthanded I use the WinchRite to raise the main. This is proving to be exactly what I wanted. The two speed aspect is excellent as it is normally the last part of the work that is the hardest.
At this point charging has not been an issue and it seems really robust and appropriate for the sea environment.
I have recommended it to others in our Cruising Club.

Kind Regards

Blue Newport
March 2017 issue from Boating NZ
PORTABLE GRINDING POWER
If you've always wished for electric winches but can't afford them, or don't have the space, you might be interested in a portable alternative.
WinchRite is a cordless electric 'grinder' designed to supplement muscle power – and it's particularly useful for halyard winches.
Powered by a hefty lithium-ion battery, the unit offers more than 110Nm of torque (around 80 ft-lbs in old speak) and delivers it at variable speeds. It rotates at between 50 and 110 rpm, is reversible and fits all standard single and two speed winches using an eight-point socket. 

Weighing around three kilograms, it is quickly charged with 220-volt shore power, but can also be revitalised with 12-volt DC trickle charging.
Reviewer Sarah Ell used the Winchrite during her test on the Grand Soleil 43. "It certainly removes the slog from cranking the primaries. It's very easy to use, and the two-speed function and variable speed gives you plenty of leeway for controlling the sail.
"Because it's fairly light it's ideal for smaller crew members – or, dare I say it – for women, and it will be a huge bonus for raising the main. I think it also offers an excellent feature in man overboard scenarios. We often here of women who aren't strong enough to bring their partners back on board. This would an ideal aid."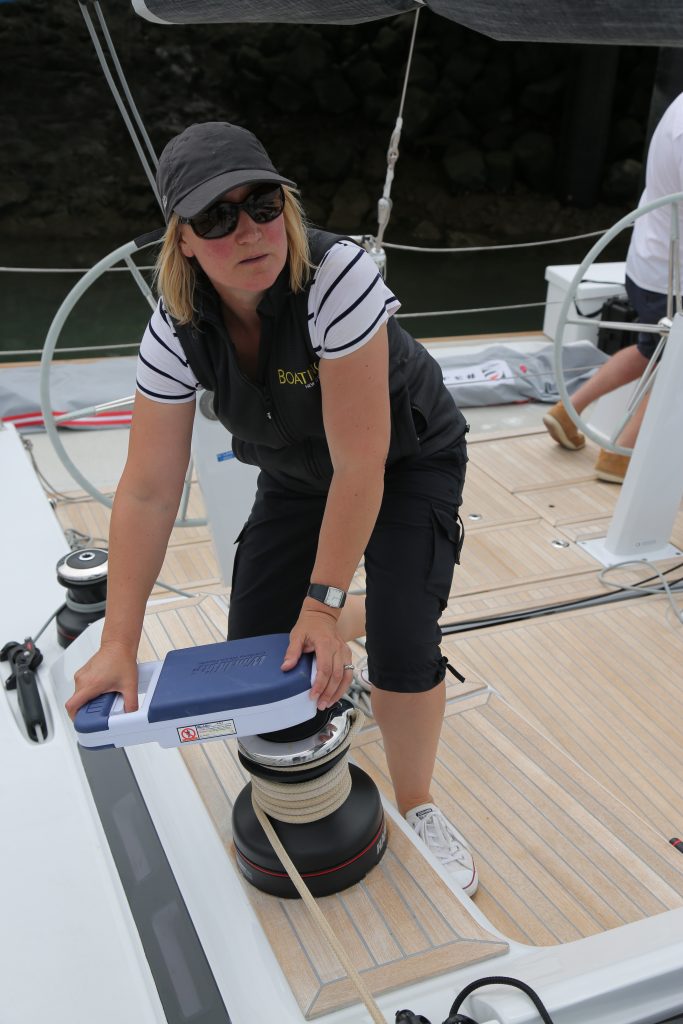 Great product works very well in all situations, easy to use and crew very happy on our cruising yacht Morning Tide

Don & Liz Uljée

S/V Morning Tide
Hey Corran, if you ever need a recommendation for the WinchRite from anyone a little doubtful…. Get them to call me!

Is the perfect match for my yacht Jupiter

The Dewalt angle drill can go back to being a drill!

Cheers

Tony Parkinson